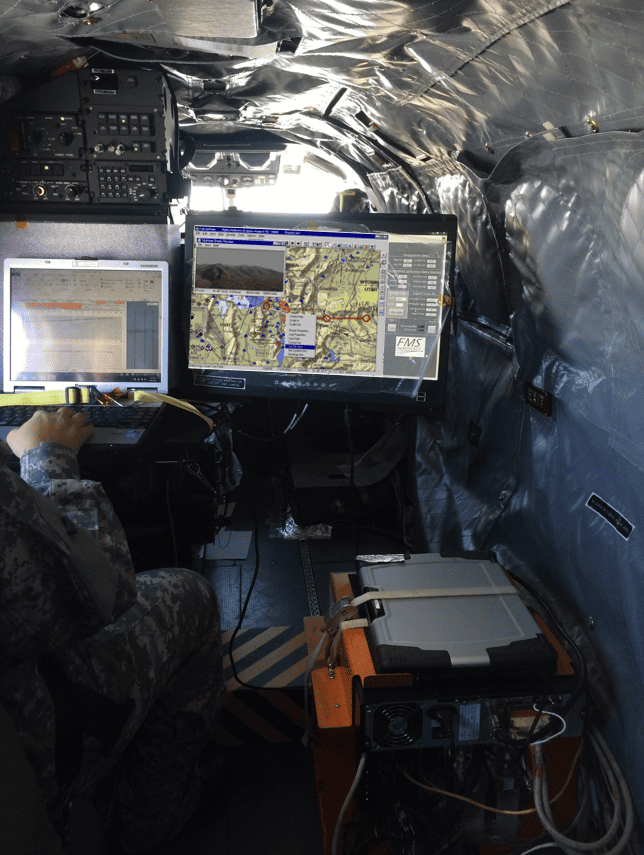 Sensor/System Integration
Commercial Avionics / Military Avionics / ASE / ISR payloads
From cable harness build to operational flight testing, our subject matter experts have the experience to offer reliable turn-key services ranging from the simple, singular system architectures to comprehensive, system-of-system sensor integration needs. 
With the support of our engineering and flight team, sensor integration packages are developed and delivered with Airworthiness Compliance documents. Our collective team experience works internally to optimize the aircraft layout of personnel and equipment in order to maximize sensor performance, minimize weight and balance impacts, and capitalize on OEM structural and electrical configurations for multi-discipline solution. 
Experience includes:
Sensor Calibration
Victim / Source Testing
OEM Certified Integration / Trainer Services
Sensor Mounting Solutions
Structurally optimized for single sensor or modular configuration
FMS Aero engineers work closely with aircraft maintainers and sensor developers to streamline and coordinate the sensor mounting, integration, and airworthiness effort. ISR applications such as payload restricted, small General Aviation platforms including the Cessna 172 or Gipps Aero GA-8; or mid-sized aircraft including the King Air and Saab 340; to larger aircraft like the Gulfstream 550 or the Stratolauncher. Our team has provided design, manufacturing, and certified sensor mounting solutions for nose, fuselage, empennage and wing mounted solutions.