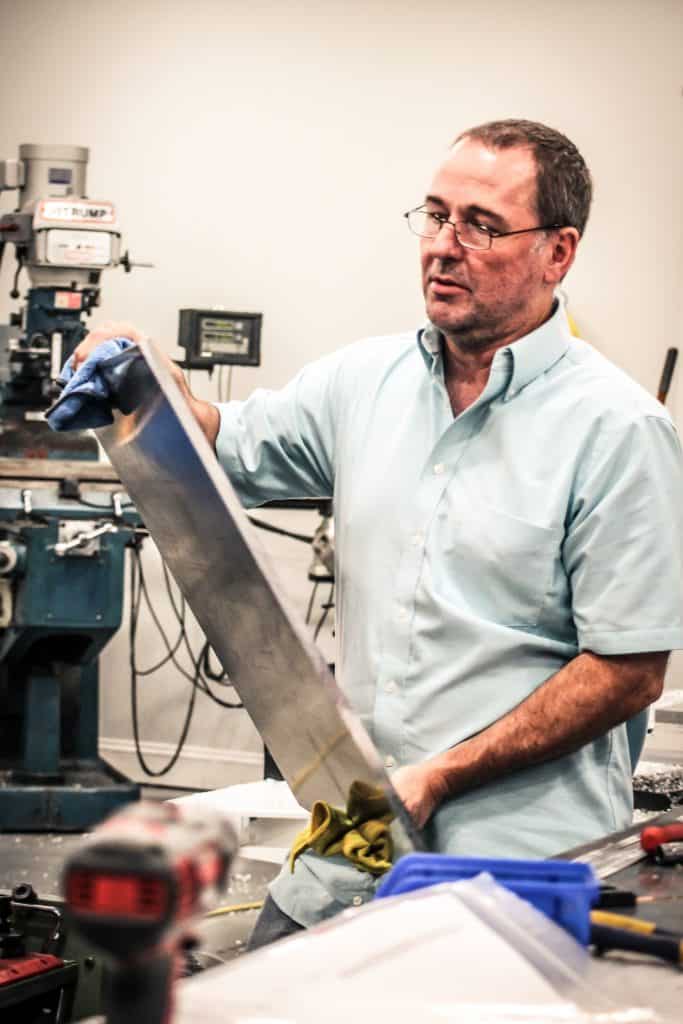 Your specifications, our expertise.
FMS Aerospace has a manufacturing facility to turn your ideas into reality. Our highly skilled staff has over 40 years of combined experience and operate state of the art 3 and 4 axis CNC machinery. Parts are manufactured to the exact tolerance and specifications you require for your project.
Once fabrication is completed your parts are moved to our metrology lab for quality assurance. Skilled technicians use cutting edge laser scanning equipment to produce first article inspections for each of your parts.  After production, we generate an inspection report to be delivered to you with your parts. This report verifies that every part has been produced in accordance with the engineering data, material specification and is ready to be delivered to you to move your project to the next level.