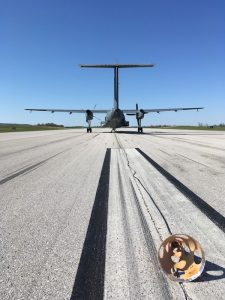 Flight Test

Solutions

We provide customized flight test planning, execution, data analysis, and/or data acquisition services for the customer's aircraft certification programs and specialized flight test investigations. Our experienced engineering flight test team plans, manages, and executes a customized flight test program for your baseline or modified aircraft. 

Depending on the airworthiness requirements, this could include envelope expansion, aircraft performance, flight characteristics, vibration/flutter, systems, and/or aeroacoustics testing. Our team has the knowledge and capability to effectively ensure your aircraft will be safe and perform to mission requirements.
R&D and Certification Ground & Flight Testing to include:

FAA 14 CFR Part 23 (Normal and Commuter Category) and Part 25
Transport Canada
ANAC (Brazil)
U.S. Government and Military
Aircraft Performance:

Mathematical Modeling and Performance Estimation
Airspeed/Altitude Position Error Determination
Stall Speed Determination
Speed Schedule Determination
Cruise Performance
Climb Performance
Field Performance
Installed Power & Thrust Determination
Flight Characteristics:

Static and Dynamic Longitudinal/Lateral/Directional Stability and Control
Stall Characteristics
Vibration and Buffet
Minimum Control Speed
High Speed Characteristics
Out-of-Trim Characteristics
Systems and Aeroacoustics Testing
Piston, Turboprop, Turbojet, Unmanned, and Lighter-Than-Air Aircraft
Weight and Balance/Configuration Control

In-House Custom Ballast Solution

Data Analysis, Certification Test Reports, and Airplane Flight Manual Supplements
Ballast
Swivel Head Data Air Probe
Trailing Cone
Calibration Fixture
Console
Data Acquisition Systems
Basic Equipment Rack
Radomes
Instrumentation & Data Acquisition Solutions
Easy-to-install, ruggedized instrumentation suite and digital data acquisition systems
We maintain a stock of calibrated, sensitive aircraft instruments maintained in accordance with AS9100D Certification. Our systems feature a customizable, real-time data acquisition and display software that provides our onboard flight test engineers with complete situational awareness. This software allows the engineers to evaluate data real-time to make data quality calls in flight which eliminates the need for additional flights due to repeated test points, reducing cost and schedule.
Listed below are our core instrumentation capabilities:
Performance and Flight Characteristics Flight Test Instrumentation Suite
Real-Time Stress Monitoring Suite (Structural Health Monitoring System)
Caution & Warning Exceedance Alarm Suite
Structural Vibration Characterization
Static Structural Testing Support
Aeroacoustics
Noise Level Measurements
End-to-End Flight Instrument Calibrations
Our flight test instrumentation system has the capability to interface and record data from the following sources:
Digital Data BusesARINC 429/717

Airspeed and Altitude Pressure Sources


Aircraft Pitot-Static System
Swivel Head Air Data Probe
Static Trailing Cone

Temperature Sources

Structural Measurement

Strain Gauges
Load Cells
Accelerometers

Position and Angle Measurements

String Potentiometers
RVDT's/LVDT's

Precision Dual Frequency GPS
GPS Time Synchronized Video Recording
Cockpit Audio