Air Craft Equipment Rack Service In Madison, AL
FMS Aerospace is proud to be Madison, AL's leading aircraft equipment rack provider. With over 15 years of experience and expertise in the industry, FMS Aerospace offers a wide array of services including routine checks and inspections, complex repairs, and installations. Their team of skilled technicians are equipped with the latest tools, skills, and knowledge to ensure that your aircraft is running safely and reliably for years to come. In addition to their comprehensive aircraft services, FMS Aerospace also provides top-of-the-line air craft equipment racks designed to keep your aircraft supplies organized and secure.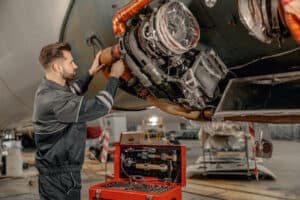 Not only do they offer the best air craft equipment racks, but they can also help you with other various aircraft needs. A few of their Madison, AL aircraft services include:
Madison, AL aircraft engineering
Madison, AL aircraft fabrication and conformity
Madison, AL aircraft flight testing
Madison, AL aircraft systems integration
Madison, AL aircraft airworthiness certification
Contact them today or visit their website to learn more and see how they can serve you with all of your Madison, AL aircraft equipment service needs.
Phone Number
256-724-7340
Address
2401 Triana Blvd. SW
Huntsville, AL 35805
Directions
Click here for driving directions.
Hours Of Operation
Monday-Friday: 8 am-5 pm
Saturday & Sunday: Closed
Our Madison, AL Air Craft Equipment Racks Review Sites
Our Facebook Air Craft Equipment Rack Page
Our Google Air Craft Equipment Rack Business Page
Air Craft Equipment Racks In Madison, AL – Proudly Serving