Air Craft Equipment Rack Service In Decatur, AL
FMS Aerospace is a premier provider of aircraft equipment racks, offering the highest-quality aviation solutions for nearly 10 years. They proudly serve Decatur, AL, and surrounding areas. They specialize in cutting-edge aerospace services that are tailored to meet your individual needs. Their experienced team of certified technicians utilize the latest technologies and tools to ensure accuracy and efficiency on all projects. They strive to exceed customer expectations by providing timely results with superior quality and safety standards. Not only do they offer comprehensive aviation services, but they also provide dependable aircraft equipment racks designed for maximum organization and security. Their commitment to protecting your investments is further evidenced by a rigorous testing process that goes above and beyond industry regulations. When you need reliable aerospace expertise, look no further than FMS Aerospace!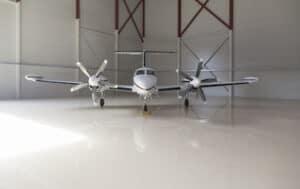 As well as providing the best aircraft equipment racks, their other Decatur, AL aircraft services include:
Decatur, AL aircraft engineering
Decatur, AL aircraft fabrication and conformity
Decatur, AL aircraft flight testing
Decatur, AL aircraft systems integration
Decatur, AL aircraft airworthiness certification
Contact them today or visit their website to learn more and see how they can serve you with all of your Decatur, AL aircraft equipment service needs.
Phone Number
256-724-7340
Address
2401 Triana Blvd. SW
Huntsville, AL 35805
Directions
Click here for driving directions.
Hours Of Operation
Monday-Friday: 8 am-5 pm
Saturday & Sunday: Closed
Our Decatur, AL Air Craft Equipment Racks Review Sites
Our Facebook Air Craft Equipment Rack Page
Our Google Air Craft Equipment Rack Business Page
Air Craft Equipment Racks In Decatur, AL – Proudly Serving