Air Craft Equipment Rack Service In Albertville, AL
FMS Aerospace is a leader in the aerospace industry, providing customers with high-quality aircraft equipment racks and aviation services in the Albertville, AL area for nearly 10 years. They have certified technicians on staff who strive to exceed customer expectations through superior quality and timely results. Their rigorous testing processes go beyond industry regulations to ensure their aircraft products are safe and reliable. In addition to aircraft equipment racks, they offer additional support services such as parts procurement, product installation and repairs, and maintenance of systems such as avionic suites, navigation systems, satellite communications, flight instruments, and more. With FMS Aerospace at your side, you can feel confident you're receiving the best service, quality assurance, and innovation that the aerospace industry has to offer.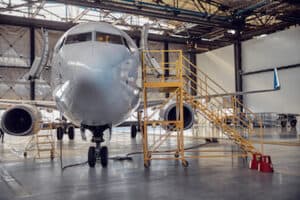 In addition to providing the best aircraft equipment racks, their other Albertville, AL aircraft services include:
Albertville, AL aircraft engineering
Albertville, AL aircraft fabrication and conformity
Albertville, AL aircraft flight testing
Albertville, AL aircraft systems integration
Albertville, AL aircraft airworthiness certification
Contact them today or visit their website to learn more and see how they can serve you with all of your Albertville, AL aircraft equipment service needs.
Phone Number
256-724-7340
Address
2401 Triana Blvd. SW
Huntsville, AL 35805
Directions
Click here for driving directions.
Hours Of Operation
Monday-Friday: 8 am-5 pm
Saturday & Sunday: Closed
Our Albertville, AL Air Craft Equipment Racks Review Sites
Our Facebook Air Craft Equipment Rack Page
Our Google Air Craft Equipment Rack Business Page
Air Craft Equipment Racks In Albertville, AL – Proudly Serving